Patrick Coppinger
Pat started with MSA in 2004 as a CARE technical instructor, teaching at both domestic and international venues. In 2012 he added Safety at Heights training and MERIT training in 2014 to his profile. Pat has his National Board on Fire Service Professional qualifications for both a Confined Space Rescue Technician Level II and Hazmat Technician. Pat also has his Office of the Fire Marshall of Ontario/ IFSAC- NFPA 472 2008 Hazmat Operations and his Certified Technical Trainer, CTT + designation. He holds numerous certifications including Instructional Techniques, Professional Instructor, Instructional Design, Training Needs Analysis, Performance Consulting, Master Trainer, Canadian Forces School of Instructional Techniques, and Master Rigger. Pat is a graduate of Humber College of Applied Arts in Plastics Technology and Canadian Armed Forces School of Aerospace Technology & Engineering as an Aviation Technician.

John Domingue
John has been a CARE technical instructor since 1999 and played an integral role in setting up the initial CARE program while working for an Oil and Gas Distributor contracted to teach the CARE maintenance program. There he also worked as instructor for H2S Safety, Confined Space Entry, and Rig Site orientation. He joined MSA as a instructor in 2004. John has an Associate Degree in Business Administration from Southwest Louisiana Technical College and has taken various Instructor Training Courses, earning a Professional Instructor Certification with Friesen Kaye and Associates and continues to work on his CTT+ (certified technical trainer) certification. John combines over 30 years of SCBA repair and maintenance to his teaching experience.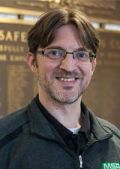 Peter Elliott
Peter joined the MSA CARE training team in 2014 as a technical Instructor. Prior to joining the training group he has spent over 5 years with MSA's Customer Service department working as a specialist with the First Responder Team and 2 years on MSA's Inside Sales and Business Development Team as the First Responder specialist. Peter has also been volunteer Firefighter using MSA SCBA since 2007. It is during these years that Peter received his experience and knowledge with various types of MSA SCBA. In all Peter brings over 7 years of technical knowledge and front line experience with MSA SCBA.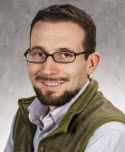 Chris Irwin
Chris Irwin, ASHM, is a global fall protection instructor and course developer with MSA, having worked extensively in both fall protection and confined space entry training programs. Prior to entering the safety field Chris worked teaching Spanish at a high school in Pennsylvania. He received a Bachelor of Sciences degree in Safety and Health Management, and began his career at an OSHA Voluntary Protection Program (VPP) Star manufacturing facility as an Environmental, Health, and Safety specialist. Chris has also worked as a site safety supervisor for a general contractor in construction, and then began full-time safety training, covering various safety related topics from basic fall protection, competent person, and train-the-trainer programs to tower, wind turbine, and confined space rescue. In addition to training, he has worked carrying out on-site OSHA-style safety inspections pertaining to all areas of the 1910 and 1926 regulations, consulting with safety managers to establish corporate programs and policies. Chris is a certified OSHA 10 and 30-Hour trainer for both General Industry and Construction.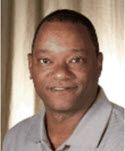 Jason Jenkins
Jason Jenkins started with MSA in 2003 as a Customer Service Associate and has obtained valuable knowledge on MSA products, service and support. Prior to joining MSA, Jason worked for an Industrial supplier as an employee trainer and product specialist. Jason was an MSA Customer Service group Team Leader, where he supported and trained our own Customer Service Associates and worked closely with our Channel Partners and our end users. He has also been on the front line of support for many of MSA's current product launches including the G1 and GX2, and has worked on various specialty teams projects including our Issues Resolution group.

Matt Klein
Matt has been a CARE technical instructor since 2008. Prior to becoming an instructor, Matt worked for ten years with MSA Customer Service, five of which were as a specialist on the First Responder Technical Support Team. It was during that time of working his way up the Customer Service ladder that he honed his knowledge and experience in SCBA maintenance and support. Matt has a Bachelor of Science degree in Communications Media at the Indiana University of Pennsylvania.

Paul Schmitt
Paul joined MSA's training group in 2009 as a RITE technical instructor and has over thirty five years of experience working with MSA Instrumentation. He has held various positions with increasing responsibility throughout his tenure with MSA. Working in areas such as Testing, Design, and R&D Engineering, in Instrumentation Marketing, and as both an inside and territory Sales Manager, he offers a wealth of technical knowledge in the instrumentation field. Paul has a degree Electrical Engineering from Penn State University and an MBA from Duquesne University. Paul also holds a CTT+ Certified Technical Instructor certification.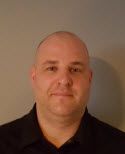 Scott Shepherd
Scott Shepherd joined our training team as both a CARE and MERIT instructor in 2015. He began his career with MSA in 1997 working as a Service Technician for Surety Manufacturing. He continued to work on and expand his technical expertise over the years eventually becoming a senior technician with MSA's Repair and Service department, servicing all models of MSA SCBA, Fall Protection, Portable Instruments, and Fixed Gas and Flame Detection products. Scott continued to hone his extensive product knowledge and skills working as a Field Service territory manager responsible for the Fixed Gas and Flame Detection field service in Western Canada.