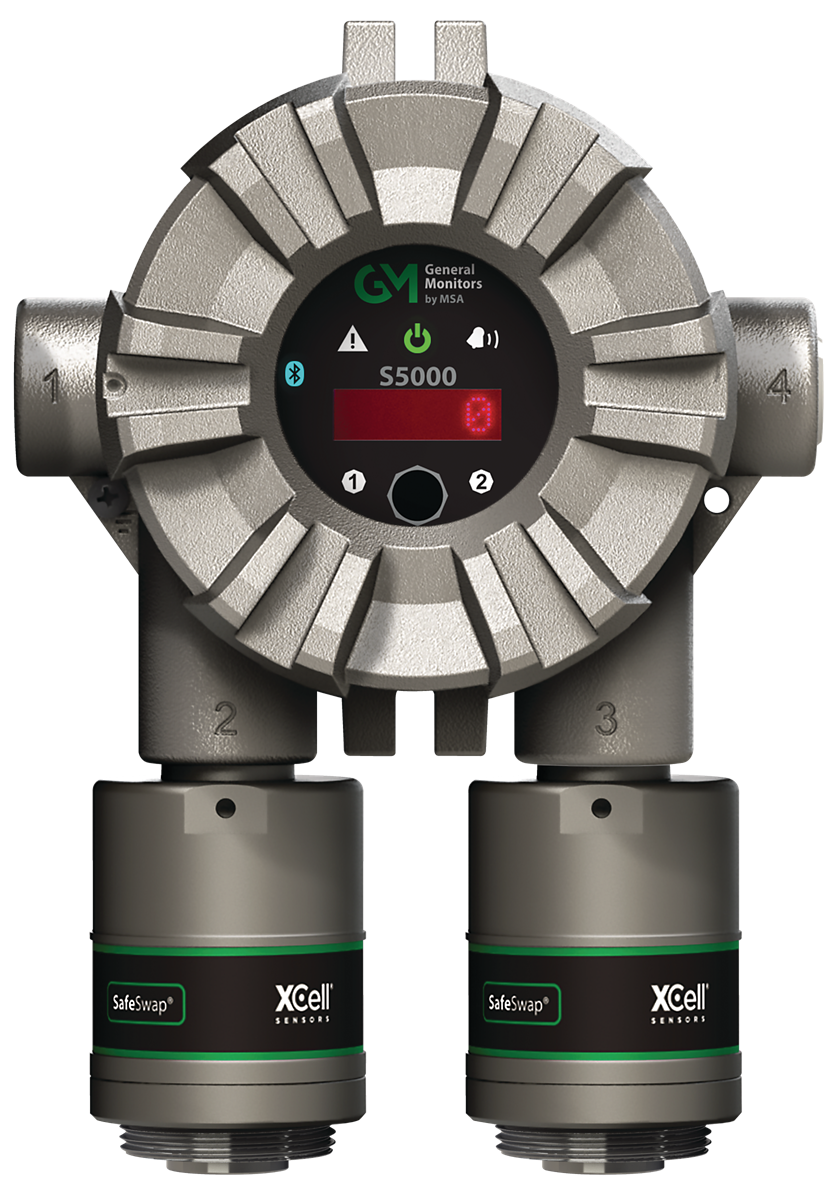 We're sensing you need this
Takes extreme environments in stride

Up to 24 months between calibration cycles with TruCal technology

Dual sensing capability reduces wiring/installation costs

Access instrument via Bluetooth for real-time status

Easily retrofits with legacy General Monitors detectors
Request Info
Explore TruCal
Upgrade Now
Temperature Range
Extreme Durability.
Anytime. Anywhere.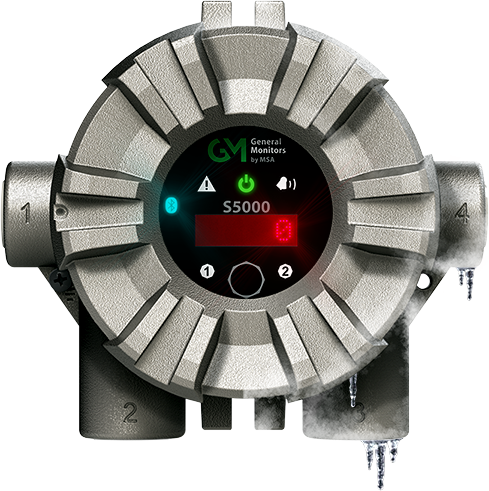 The most durable gas detector on the market, the S5000 is built for extreme environments and conditions. The S5000 has temperature ratings that can handle the toughest applications, down to -55°C for the arctic to dry and humid up to +75°C. When everything else fails, it just works.
ADVANCED SENSOR TECHNOLOGY
Recalibrate your expectations.
MSA's patented XCell® sensors with TruCal® and Diffusion Supervision technology, extends calibration cycles up to 24 months for H2S and CO gases. TruCal technology actively monitors the sensor integrity and compensates for environmental factors that cause traditional electrochemical sensors to drift, allowing calibration cycles to be extended well beyond industry standards to save on maintenance costs. An industry first, Diffusion Supervision warns if the sensor inlet becomes blocked and unable to detect gas. Learn more about TruCal »
XCell Gas Sensor Technology
Available for Ammonia, Chlorine, Oxygen, and Sulfur Dioxide
Breakthrough design provides better stability and accuracy, fast response times
Three-year industry leading warranty
Five-year expected sensor life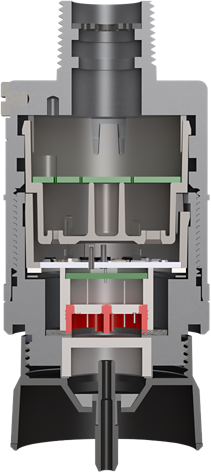 DOUBLE SENSOR INPUTS
2 sensors. 1 transmitter.
0 compromises.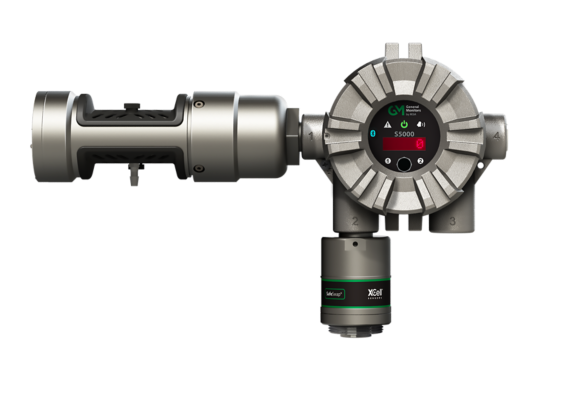 Dual sensing technology doubles the sensing power with half of the footprint of a single gas transmitter. Digital sensors can be remotely mounted, mixed and matched to suit your gas detection needs.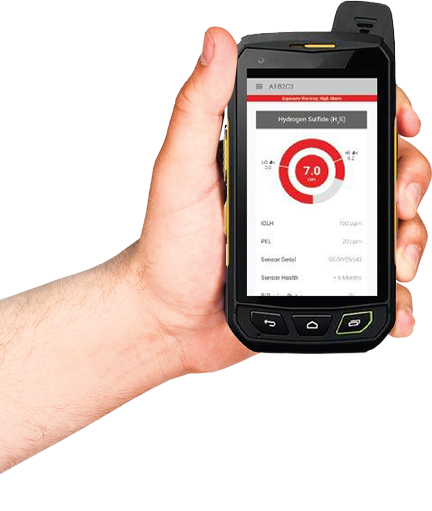 Bluetooth
Stay Connected.
Work Smarter.
Bluetooth wireless technology allows you to use your mobile device as an HMI screen and controller from up to 70 ft (23 m) away. The X/S Connect App is designed with high security standards and conveniently provides real-time information to your mobile device.
Touch Controls
Touch control at your fingertips.
The S5000 provides flexibility and usability with a touch-button and magnetic interface for an intuitive user experience.
RETROFITTING
Stands out. But still fits in.
An easy retrofit of the S5000 is possible because it shares the exact mounting footprint as the S4000, making installation simple using the existing conduit and wiring as well as an integral mounting bracket.
Accessories
Simplify Your MAINTENANCE.
Take advantage of remote testing and calibration by deploying the CalGard Remote Calibration Adapter for sensors mounted in difficult to access locations. Our unique solution for these applications allows for accurate sensor calibrations, as the internal bellows mechanism ensures the calibration gas reaches the sensor, rather than escaping and reducing its concentration. Learn more here
Watch the video to learn more:
Ready to experience the new extreme of gas detection?
Contact us to discuss the S5000's advanced capabilities.
Thank you for your request! An MSA associate will be in touch with you shortly.