Working in sewers, pumping stations, pits, tanks and other water treatment operation sites is challenging. Workers from the Water & Wastewater industry face various dangerous risks and deserve the best protection.
In the water and wastewater industry, operators are often required to enter confined spaces in order to carry out cleaning, servicing, maintenance or inspections. There is a variety of confined spaces in the water industry, such as manholes, sewers, tanks, tunnels, lift/pump stations, pipelines, wells, sludge digesters, and trenches.
A confined space can be defined as an area that:
Is large enough for an employee to bodily enter and perform work
Has limited or restricted means of entry or exit
Is not designed for continuous human occupancy
Often a complex set of safety equipment, including both PPE and gas monitoring, is required depending on the application. MSA, a global leader in PPE and gas detection, designs and manufactures a comprehensive line of world class safety products to continuously protect workers, contractors, visitors and sites in the Water Treatment industry.
Click on the links under the Featured Products below to come to the most successful MSA Water & Wastewater Solution or customise your safety solution with us now.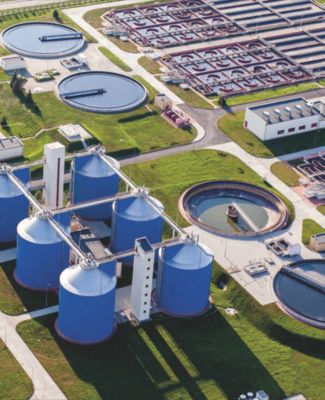 ---