Working in gas, coal, oil, hydroelectric, renewable or nuclear power plants is challenging. From generation to transmission and distribution the health and safety of workers needs to be protected in all applications. Field workers are widely recognised as having more hazardous occupations but plant employees can also work under dangerous conditions.
When selecting the appropriate Personal Protective Equipment (PPE) by individual work place these are some of the risks that need to be considered:
Arc flash causing high temperature, intense light, sound pressure, droplets of molten metal and high speed particles
Accidental contact with electricity
Injuries from falling objects
Falls from heights during normal operation or maintenance
Irritation or injury to eyes from UV radiation, dust, dirt or other particles
Presence of hazardous and toxic materials
Hazardous areas during shutdown processes
MSA's expertise with electrical worker protection is evident throughout its wide range of safety solutions covering head, eye, face, hearing, fall protection and portable gas detectors. MSA products meet local and international standards and are developed to ensure the highest safety requirements.
Click on the links under the Featured Products below to come to the most successful MSA Power Generation Solution or customise your safety solution with us now.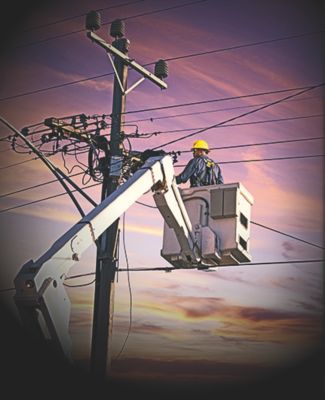 ---