Construction work is extensive and includes most building, civil engineering or engineering work, from general building to specific refurbishment, repair, maintenance or civil engineering works. The construction industry differs from other industries, as many dangers are often unidentified. As a result, it can be very difficult to educate end users about the potential hazards:
Falls from height account for around half of all fatal accidents
Struck by flying/falling objects
Struck by moving vehicle, contact with overhead live cables
Exposure to loud noise
Exposure to UV radiation
Presence of chemical contaminants, e.g. asbestos...
Risk of projectiles, airborne particles, toxic and chemical hazards, dust, etc.
MSA has extensive experience in the Contractor segment all over the world which has let to the development of a wide range of PPE designed specifically to meet the needs of this industry.
Click on the links under the Featured Products below to come to the most successful MSA Construction Safety Solution or customise your safety solution with us now.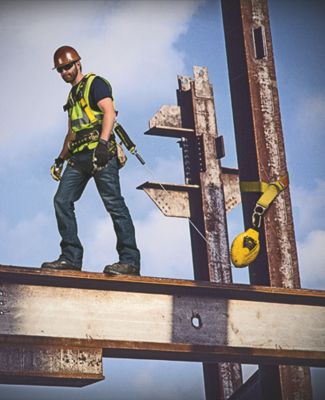 ---