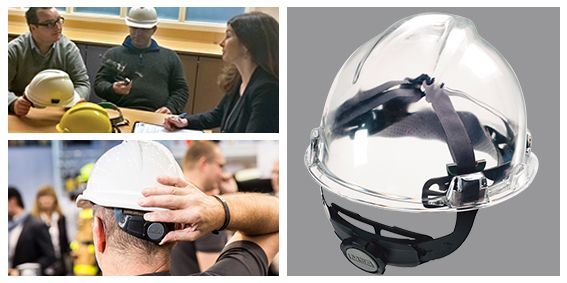 That means it is time to summarise the wearing trials and feedback from our customers. MSA used a wearing test questionnaire to collect feedback from >1000 wearers worldwide during the last development stage and the first months following the introduction of Fas-Trac III. In total, 89.5% of the workers preferred Fas-Trac III over their current product.
The 3 most frequently given reasons from customers were:
Optimum comfort
Easiest adjustment
Good balance and stability in all situations
But why do customers think it is the most comfortable suspension?
Here are examples of real quotes that we received after wearing tests by workers:

"Softer and more comfortable materials"
"Comfort pad in neck is the real difference; requires no over-tightening to match my size"
"Lower nape strap, below the occipital bone, is so much more comfortable than our existing solution"
"Very good sweat absorption"
"Prevents hair from getting pulled"
"It feels more like an actual baseball cap when worn"
Why do workers rated the usability so highly?
Read examples of the quotes that we received from them:

"Most handy to use knob"
"I can adjust the ratchet precisely with just 2 fingers and no pressure to turn"
"Ratchet sits lower – easier to adjust, holds better"
"More robust ratchet"
"Clever height adjustment"
What was so special about balance and stability that workers felt it was better than their existing helmet?
Examples of quotes we received are:

"It is better balanced. Even when you look up or down, the helmet stays perfectly in position"
"With the lower back piece, it holds better onto my head with less need to tighten very much"
"More stable because lower onto the head and lower nape strap"
"Better stability and retention on the head"
"Good precision of the ratchet, which gives perfect fit"
All this individual feedback is proof that the new Fas-Trac III suspension perfectly meets wearers' needs. We would like to thank those customers who gave their direct feedback during the development phase to enable MSA engineers to learn how the ideal helmet suspension should perform.
If you haven't tested it yet – call us to do so now! MSA distributors will provide you with V-Gard Fas-Trac III samples free of charge!