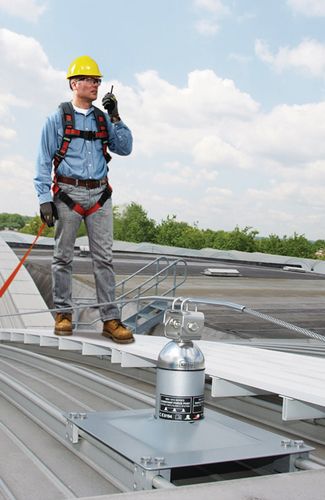 Constant Force® Post Technology
In typical leadership fashion, MSA takes the science of Latchways Constant Force and applies it to the fall protection industry—providing an easy-to-install, reliable and cost-effective solution to rooftop safety.

Constant Force Explained
The principles of fall arrest are based on effective load control, meaning that a system must be able to withstand the force of a person's fall while absorbing the energy it generates. In the past, this was achieved by attaching the system to the structure of the building with the anchor point absorbing the load. This inherently caused difficulties for designers and installers, since the system location was determined by the structural elements of the building. System installation, meanwhile, was time consuming because anchors had to be fixed above and below, often creating issues regarding warranties, leakage and cold bridging.

The MSA Solution
Latchways Constant Force post (CFP) does not need to be fixed to the building structure but instead top-fixes to the roof, therefore simplifying installation, saving time and protecting structures from compromise. With Constant Force technology as its governing principle, the load generated in the event of a fall is absorbed through the Latchways system, minimising loads placed on the roof structure.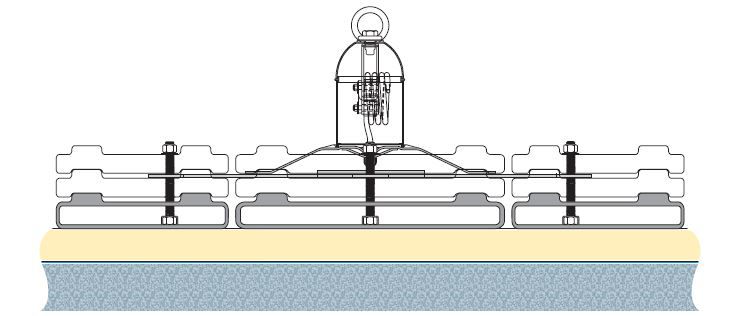 Enquire Now
---
How does Constant Force Post limit the impact to the roof construction when a fall occurs?
| | | |
| --- | --- | --- |
| Constant Force coil controls the load | Forces applied | Topples and absorbs energy |
---
Product Highlights
With more than 70 configurations for 450 roofing systems worldwide, our Constant Force Post technology offers:
Compatibility—works with virtually all roofing systems.
TPO/FPO—coated base allows membrane to heat-weld beautifully.
PVC—coated base is specific for polyvinyl chloride adhesion.
EPDM—coated base provides full adhesion and watertight seal.
Modified Bitumen—designed to attach to deck and is watertight.
Builtup Roofs—watertight seal without using pitch pans.
Standing Seam Metal—bases attach to seams using S-5! clamps.
R-Panel Metal—Bases attach to peaks with either stitching screws on steel or bulb tite rivets on metal panels.
Versatility—works with multiple deck conditions, aluminium, concrete, wood.
Adaptability—to various tapered insulation thicknesses.
Flexibility—CFPs can be located virtually anywhere on roof (great for retrofit).
ROOF-TYPE FIXING OPTIONS
| | | | |
| --- | --- | --- | --- |
| | | | |