Guidelines for Working at Height
Where possible, the workspace should be redesigned to minimise the need for people to work at height
If working at height cannot be avoided, undertake the work using passive fall protection systems like temporary hand rails
Use a work positioning/restraint system to prevent the user reaching a potential hazard
Undertake the work using appropriate fall-arrest equipment to minimise the distance and force if a fall should occur
Remember: You must ensure that the control measures implemented are effective, suitable for the nature and duration of the work and are installed and used correctly. Fall Protection is not all about choosing the most suitable equipment, it also comprises of the proper setâ€Âup and safe use of it together with the equipment & hazard recognition training.
Have you got everything in place?
Download 'Fall Protection - As Easy As ABCD' to Find Out Now.
MSA's Fall Protection Solutions
MSA has been delivering safety at height solutions since 1930. Today it is a market leader in the development of innovative fall protection products. Our fall protection equipment enables you to work horizontally, vertically, along inclines, overhead and also in confined space. You can be sure that MSA's fall protection solutions meet your daily personal protection needs.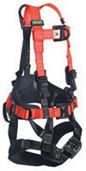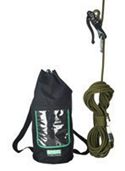 Full Body
Harnesses Self-Retracting
Devices Energy Absorbing
Lanyards Horizontal
& Vertical Systems Lifelines & Climbing
Systems
Do You Know??
With MSA's Confined Space Entry products, a tripod, winch and rescuer in could be set up in approximately 2 minutes.

Watch Video Now >