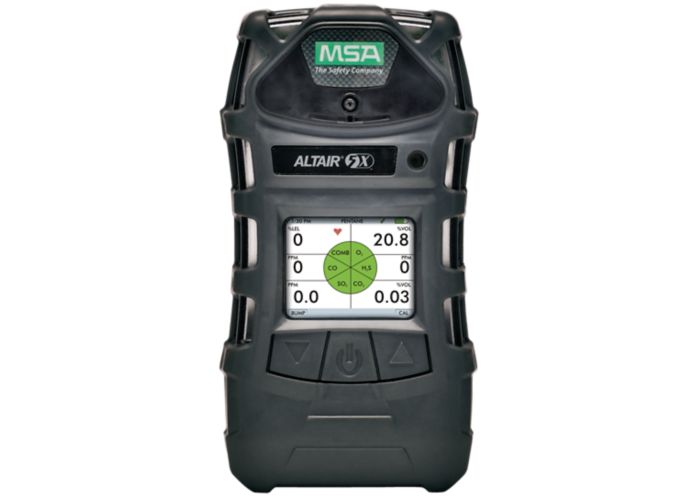 ALTAIR® 5X Multigas Detector Firmware Updates and PID Sensor Replacement Information
This page provides the information needed to update ALTAIR 5X PID Multigas Detectors to firmware revision 6.00.xx, which allows for the usage of replacement sensor ( PN 10242735 ).
In August 2023, MSA issued a User Safety Notice regarding usage of the ALTAIR 5X PID for PID sensors manufactured between March 2020 and June 2023. Guidance for products in the affected range increased from bump checks prior to each day's usage, to bump checks, and/or gas checks after the unit is powered on.
Once an Altair 5X PID device has been updated to v6.00.xx and is using sensor PN 10242735, bump check schedules can revert back to previous recommendations of prior to each day's usage.
The information on this page does not apply to the following ALTAIR 5X PID Multigas Detectors:
manufactured September 2023 and later
with firmware 6.XX or greater
Effective September 2023, MSA is introducing a new PID sensor.  The new PID sensor maintains the same performance specifications that the previous model had, including response factors and 10.6 eV ionization energy.
This sensor shall only be used with ALTAIR 5X Multigas Detector firmware revisions v6.00.xx or greater. Verify firmware revision of each device prior to use. Firmware revisions of V6.00.xx or less shall be updated to v6.00.xx or greater prior to use. Failure to follow these warnings can result in serious injury or death.
This has been replaced
Shipped prior to June 2023
Obsoleted:
10165271

White label with black text
This is the replacement
Shipped September 2023 and later
New Replacement Part:
10242735

White label with purple text
Beginning in late September 2023, ALTAIR 5X Multigas Gas Detectors can be updated. This requires a new PID Sensor AND a Firmware Update.
MSA Service Centers AND Authorized service partners AND Customers with access to MSA Link
To update the firmware you will need the following: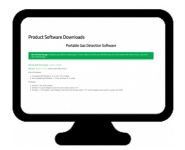 Instructions to update the firmware can be found here:
EN | CN | DE | ES | FR | PT(BR)
Instructions to replace the PID sensor are available in the Operating Manual ALTAIR® 5X PID Multigas Detector. The newest version of this operating manual is available on MSASafety.com.